Camel Safari in Rajasthan (India)
When you are coming to India, then don't forget to experience the Camel Safari, as this experience will leave some unforgettable moments in your life. That's the Great India Desert, sprawls across the western extreme part of the state of Rajasthan in India, offering some very daunting sand zones of the world. Camel ponderous, surly, smelly and generally unattractive are the main source of this safari on this sand zone.
Elephant Safari in Rajasthan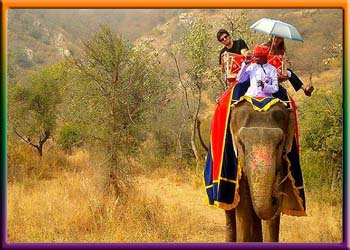 Looking for a real elephant adventure in India, Apart from the best tours, rids and Safari's in Jaipur, Rajasthan,We also offer you an opportunity to really experience the life of an elephant to get closer to these magnificent creatures and become their friends
Ballon Safari in Rajasthan
Ballon safari not only offers you the opportunity to see india and its spectacular forts. Hidden palaces, breathtaking terrain and traditional local villages from a very unique perspective but also the chance to meet the friendly people that make this country such a vibrant energetic & diverse place. Your ballon safari will take you where no tour itinerary will and every flight is a totally new adventure.